Combine Your Phi Theta Kappa (PTK) Scholarship with Others To Save More
Maximize Your Savings
Up to $2,500 More Available
Make your degree even more affordable! Phi Theta Kappa Honor Society members receive EOU's PTK Scholarship for $1,000 toward an online, undergraduate degree. To be eligible, you must:
Be a member of Phi Theta Kappa Honor Society
Have a minimum cumulative GPA of 3.0
Maintain full-time enrollment
Your Application Is Due:
Winter 2023 Deadline: January 2, 2023

Spring 2023 Deadline: March 27, 2023
Apply Now
Learn More Today
Complete the form to learn more about this program.
More Savings
You can combine your PTK Scholarship with others, apply for transfer credits and receive college credit for PTKEdge and Leadership courses. See the tab below for details.
Which Online Program Is Best for You?
Discover the program that will unlock your potential and propel your career forward. You'll study where and when it's best for you in courses that foster active learning and lifelong success.
Top Recognition for EOU Online
Earn a quality education online from a highly-respected and recognized institution.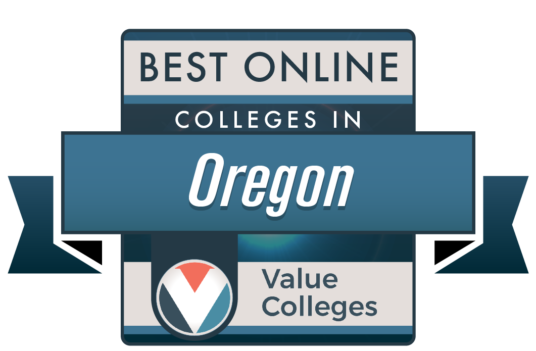 Value Colleges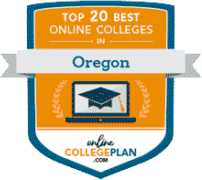 Top 20 Best Online Colleges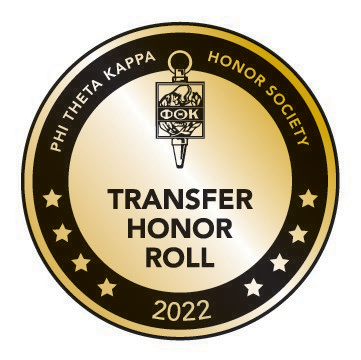 PTK Transfer Honor Roll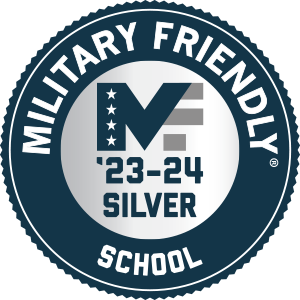 Military Friendly School
Post-Baccalaureate Accounting Certificate
Accelerate Your Path Towards a Rewarding Accounting Career
EOU's Post-Baccalaureate Accounting Certificate is designed for individuals who hold a non-accounting degree or need more credits to sit for the CPA exam and want to become an accountant or CPA.
IACBE-accredited
CPA exam preparation
Comprehensive accounting course topics
Affordable tuition rates
Read More
New transfer students, as well as those who are returning to EOU who have at least a 2.5 cumulative GPA, qualify for the transfer student scholarship award of up to $2,000.
Those with a completed associate degree qualify for an additional $500. You may receive this award for up to three years or an equivalency of nine terms. It automatically renews each year after spring term, once eligibility criteria have been reviewed.
Your Application Is Due:
Fall 2022 Deadline: September 19, 2022
Winter 2023 Deadline: January 2, 2023
Spring 2023 Deadline: March 27, 2023
Apply Now
Award amounts are weighted by GPA and FAFSA Estimated Family Contribution (EFC).
EOU accepts up to 135 transfer credits so you can earn your degree faster and at a more affordable rate.
For a free transfer credit review, visit eou.edu/transfer/creditreview.
EOU landed among the nation's top transfer-friendly colleges and is recognized on PTK's Transfer Honor Roll, which is an honor in itself. Only institutions that score in the top 25% of their Transfer Friendliness Ratings are named to the list.
Phi Theta Kappa (PTK) members have exclusive access to professional training through PTK Edge courses and the Leadership Development Studies program. EOU is the first university in the country to allow students to apply for college credit for completing the courses, using a recognized third-party program called Agency Sponsored Learning (ASL).
Credits awarded through ASL are just $50 per credit hour.
The Assessment of Prior Experiential Learning (APEL) process provides an opportunity for you to document acquired learning from life/work experiences in a format that can be assessed for academic credit. Students correlate what they've learned in their life experiences to college-level achievement in the specific degree programs that are available at EOU.
PTK members can earn 60 credits toward their degree through EOU's APEL process, and pay just $50 per credit hour.
You may find additional scholarship opportunities here.
"I have created friendships through my time in PTK that allow me to see how reachable my goals are while encouraging me to further my personal growth with connections to students at EOU, who have become as important as the degree I am working toward. The rewards from my peers will stay with me forever and will impact the rest of my time here at EOU as well as later in my chosen career."

– Ida Ghramm (Dufur, Ore.)