A Flexible, History Degree Online to Enter Multiple Careers
Phi Alpha Theta-Designated Program
Capstone Publication Preparation
Learn More Today
Complete the form to learn more about this program.
Duration

4 years

Cost per Credit

$286.40

Credit Hours

180
Program Benefits
Complete a history thesis with faculty support
Gain research knowledge from published faculty
Transfer up to 135 credits
Career support services to aid your job search
*Price reflects tuition for Oregon residents. Non-resident tuition is $329.60/credit hour. Speak to an enrollment counselor for more information.
Try our new Admissions Estimator tool to better understand your chances for admission. You probably meet more requirements than you think!
Admissions Estimator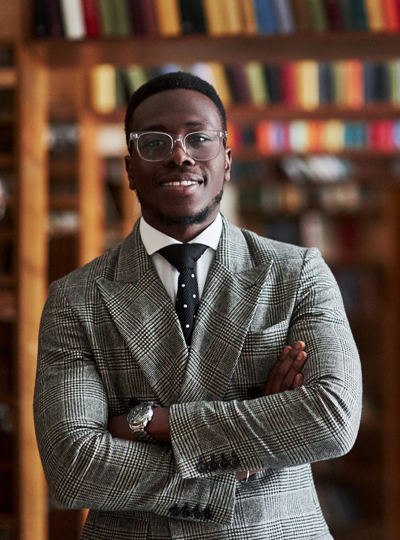 Collaborate With Expert Historians With a Research-Rich History Degree Online
Endeavor to learn from the past. Enter law, graduate or business school with historical knowledge gained from EOU's B.S. or B.A. history degree online. Master critical thinking, research and writing skills to succeed in consulting, research, teaching or law careers.
Imagine a fascinating role within a museum, small business or government facility applying research skills learned from PhD-degreed professors who inspire you with their varied interests and published works.
Dig into your own research to trace the historical roots of people, places and events. You might apply knowledge in a teaching role or move towards the publishing pathway.
Graduate ready for the education, public service, public administration, or business field.
Core Curriculum
The online bachelor's in history requires a core of courses including lower- and upper-division courses. Lower-division courses require credit hours focusing on U.S. and world history.
For the upper-division courses, choose at least two courses from each group: U.S. history, European/world history and Western/comparative/thematic history. Earn your B.A. with a foreign language requirement, or your B.S. with just 12 more science credits.
The program culminates with three course requirements: investigating the past, historical research/methods and a thesis/capstone project mentored by a faculty member.
View Courses
Have Credits to Transfer?
The option to transfer credits makes your program more affordable and can help you get on the job sooner. We allow up to 135 credits from previous college coursework to be transferred into EOU. All EOU majors require a minimum of 20 EOU credits.
To see how your credits will transfer, use our Transfer Equivalency tool.
Career Outlook
The online history degree will prepare you to pursue graduate study, along with a number of professional opportunities that allow you to focus your work on your passion, including roles in elementary and high school education. The Bureau of Labor Statistics reports that historians earn a median annual wage of $63,100, and the field is currently experiencing steady growth of three percent per year.1
Discover the opportunities that await you as a graduate, and embark on the pathway to career success with EOU Online.
Explore Careers
Program Outcomes
Gain a historical background for the study of other disciplines
Develop the tools necessary for responsible citizenship
Emphasize the continuity of culture
Practice critical thinking skills in any field
Improve writing mechanics
Become an informed reader
Prepare for graduate study, if desired
"Graduating from the history department at Eastern Oregon University provided me with a solid foundation on which I could build my future career… The faculty taught me diverse histories from a variety of cultures and perspectives, as well as the importance of those histories to me in the present… They helped me to reach and exceed my expectations of myself."

– Deneil Hill, 2010; History and Gender Studies; Binghamton, New York
Tuition Details
We feature affordable tuition, especially when compared to similar universities. The total cost of your program (assuming no transfer credits) is just over $51,552. The cost per credit hour for EOU online courses is $286.40*.
About 92 percent of online students benefit from financial aid and scholarships to cover part of these costs.
*Price reflects tuition for Oregon residents. Non-resident tuition is $329.60/credit hour. Speak to an enrollment counselor for more information.
View Tuition Details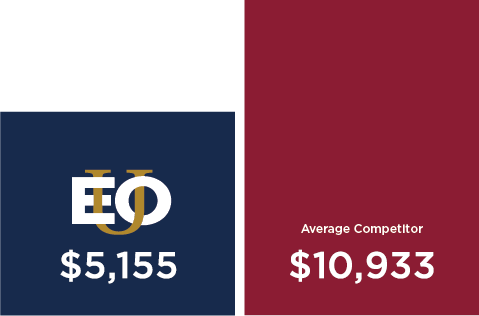 Per Term: Based on 18 credits. Costs for average competitors are estimations of state schools found on public university websites.
Admission Requirements
Application Fee
Official Transcripts/GED Scores
SAT/ACT Scores*
Get Started
*only needed for students transferring fewer than 30 credit hours, fewer than three years after high school graduation
What It's Like to Study Online
Earning your degree online at Eastern Oregon University is a great opportunity because there are no on-campus requirements. You will have access to the same professors, content and opportunities as on-campus students, only in a creative digital format. Our professors work on campus and are professionals and experts who are trained to deliver innovative, engaging online education.
Online Experience
Frequently Asked Questions
Here are the answers to a few frequently asked questions about this program.
Many of our students go on to graduate school, law school or become teachers at the elementary or secondary level. You will also be prepared for careers in teaching, public service, consulting, research, museums, archives and libraries. You could even move into public administration, business or law.
To engage with online students, our program provides online video lectures and livestream presentations. You could also become a member of Phi Alpha Theta, the national history honor society.
Our diverse faculty have many areas of expertise and are made up of a mix of full-time and part-time professors.
The program has four start dates throughout the year in the summer, fall, winter and spring.
Our most recent virtual open house was held on February 10, 2021. Feel free to watch the most recent virtual open house, and stay tuned for the next live event.
Visit our FAQ page