About Eastern Oregon University Online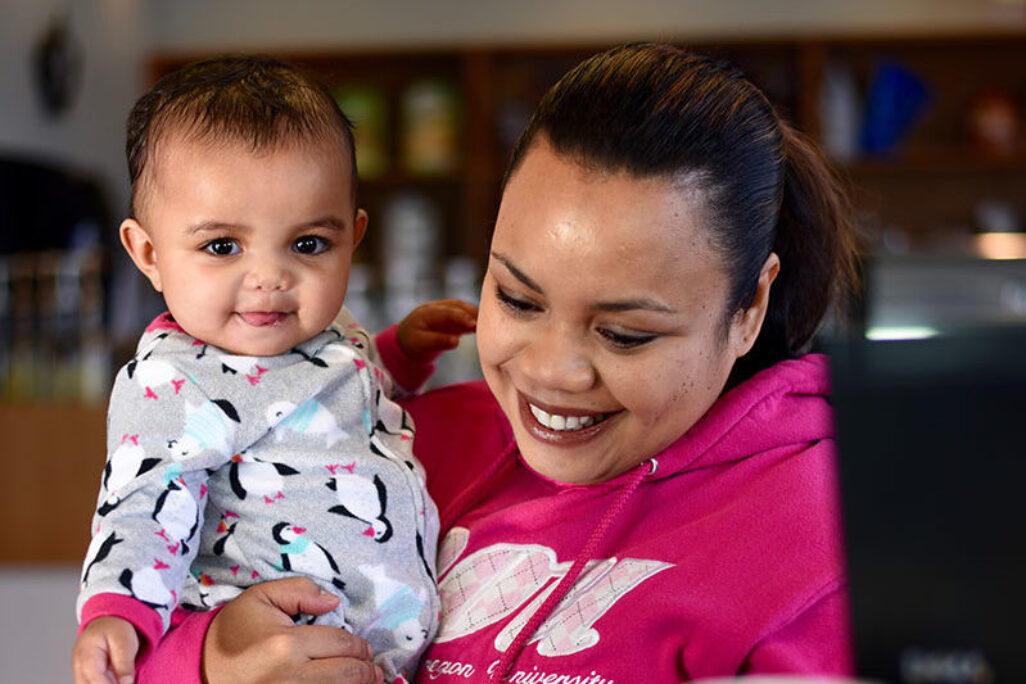 Who We Are
Eastern Oregon University is a rich cultural epicenter of rural Oregon, connecting students to a wider world through nationally recognized online programs.
Part of our success comes from adherence to core values: altruism, civility, discovery, integrity, interdependence and quality. Our online courses are always inclusive and embrace diverse perspectives. Faculty seek local and global contexts, and above all, reinforce intellectual engagement and academic rigor through an engaging digital format.
By taking full advantage of transfer credits and working with faculty who are professionals and experts in their fields, you will receive a high quality, award-winning online education that is tailored for your success.
Learn More At a Virtual Open House
Please stay tuned for more information about our next virtual open house. It's a great opportunity to learn about Eastern Oregon Online and receive answers to any questions you may have.
In the meantime, you can view a recording of our most recent event.
Watch the Virtual Open House
"The EOU distance education program gave me the opportunity to return to school and finish my bachelor's degree. The program was very affordable and the people were very friendly. EOU's staff and faculty offer a great environment with lots of help and a chance to change the course of your life. It also offered me the opportunity to finish my master's degree and now I'm a certified teacher in Oregon."

– Bill Shaw, Business Administration, Master of Science in Education, 2010, Elkton, Oregon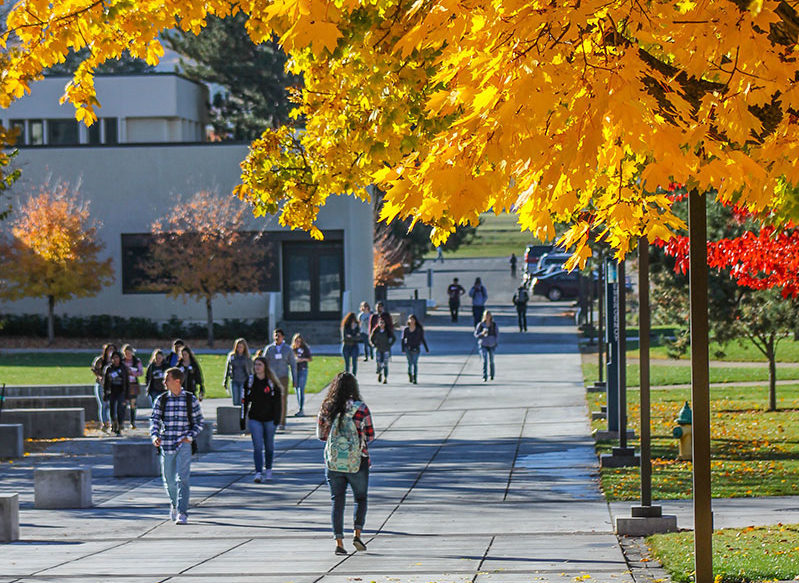 Why Choose Eastern Oregon University Online?
Earning your degree online from Eastern Oregon University is a great opportunity because there are no on-campus requirements. You will have access to the same content and opportunities as students studying on campus, only in a creative digital format.
Our faculty are professionals and experts who are trained to deliver innovative, engaging online education.
If you are a returning student, nontraditional student, live miles or states away from campus, have family responsibilities or have military commitments, EOU online is the perfect choice for you.
Get in Touch
We are here to answer any questions you may have. Contact an enrollment counselor at 855-805-5399 or complete the request for information form and we will be in touch.
Accreditation
Eastern Oregon University has been continuously accredited since 1931 by the Northwest Commission on Colleges and Universities and its predecessor agencies.
Our business programs receive specialized accreditation through the International Accreditation Council for Business Education (IACBE).
Teacher preparation programs are accredited through Oregon's Teacher Standards and Practices Commission.
What Sets EOU Online Apart?
Even in an online setting, our support staff, online advisors and instructors provide personal attention to every student. You will receive the highest quality education through individualized communication, technology-infused course delivery and the latest best practices in teaching.
With a wide variety of transfer credit options plus accelerated options such as the Assessment of Prior Experiential Learning (APEL) program, preparing for your dream career could be easier and faster than you think.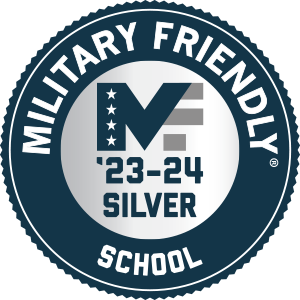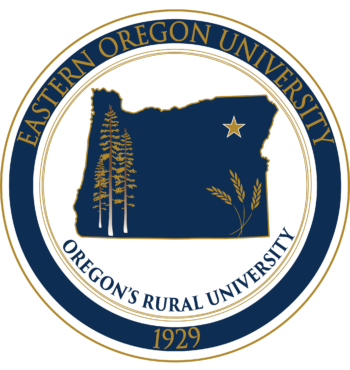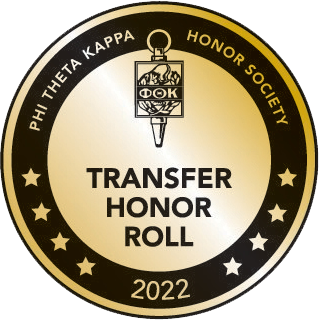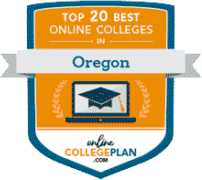 Eastern Oregon University's online education has received considerable recognition:
EOU has also earned an excellent reputation for its military-friendlyⓇ options:
Our Mission
EOU guides student inquiry through integrated, high-quality liberal arts and professional programs that lead to responsible and reflective action in a diverse and interconnected world.
As an educational, cultural and scholarly center, EOU connects the rural regions of Oregon to a wider world.
Our beautiful setting and small size enhance the personal attention our students receive, while partnerships with colleges, universities, agencies and communities add to the educational possibilities of our region and state.
Our Objectives
Our programs ensure student learning.
Effective teaching practices continually enhance quality.
Students engage in applied learning experiences that align with lifelong success.
Student success is maximized through retention, completion and post-graduation outcomes.
Promote student access.
Our programs reflect regional needs.
Ongoing engagement enriches our communities.
Maintain a sustainable university environment.
Our Core Themes
High Quality Programs: EOU has high quality liberal arts and professional programs that prepare students for the world beyond college.
Access for All: EOU is a regional university with a deep sense of commitment to students where they are.
Live, Learn, Succeed: EOU is the educational, cultural and economic engine of eastern Oregon.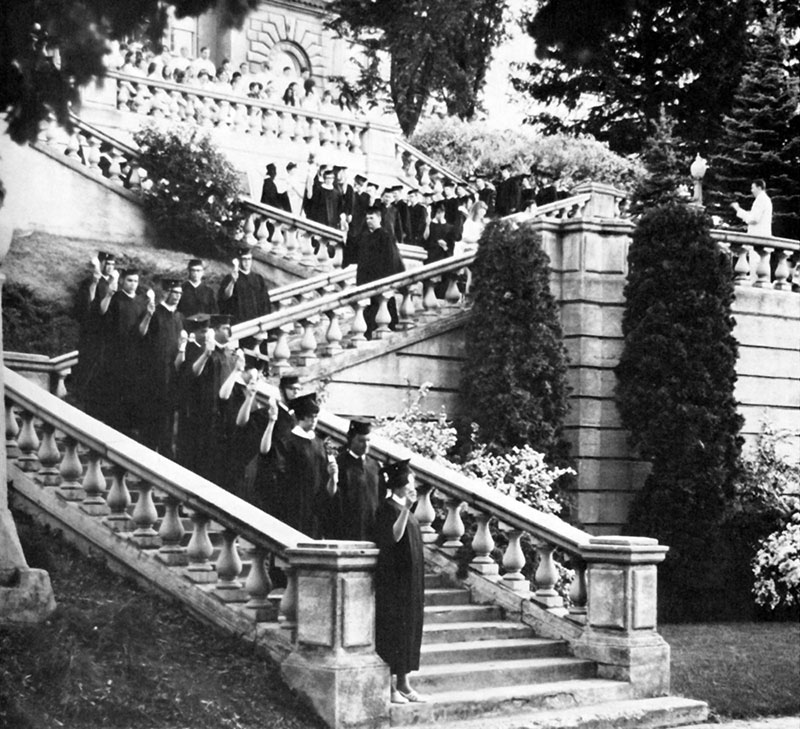 A Short History of Eastern Oregon University
Eastern Oregon Normal School was established in 1929 as a teachers college. The school's reputation for excellence quickly grew both locally and nationally. Since 1966, the EOU Foundation has provided scholarships and funding to students in need, drawing even more recognition.
The university's name was changed in 1997 to Eastern Oregon University. Monty Mountaineer is the university's mascot and has become a symbol of school and community pride.
Oregon Gov. Kate Brown signed a House Bill in 2018 designating EOU as Oregon's Rural University. EOU embraces its role as a regional university, providing vital professional and liberal arts education. For over 30 years, the university's online programs have sustained a deep commitment to serving rural places and building a global, connected future.