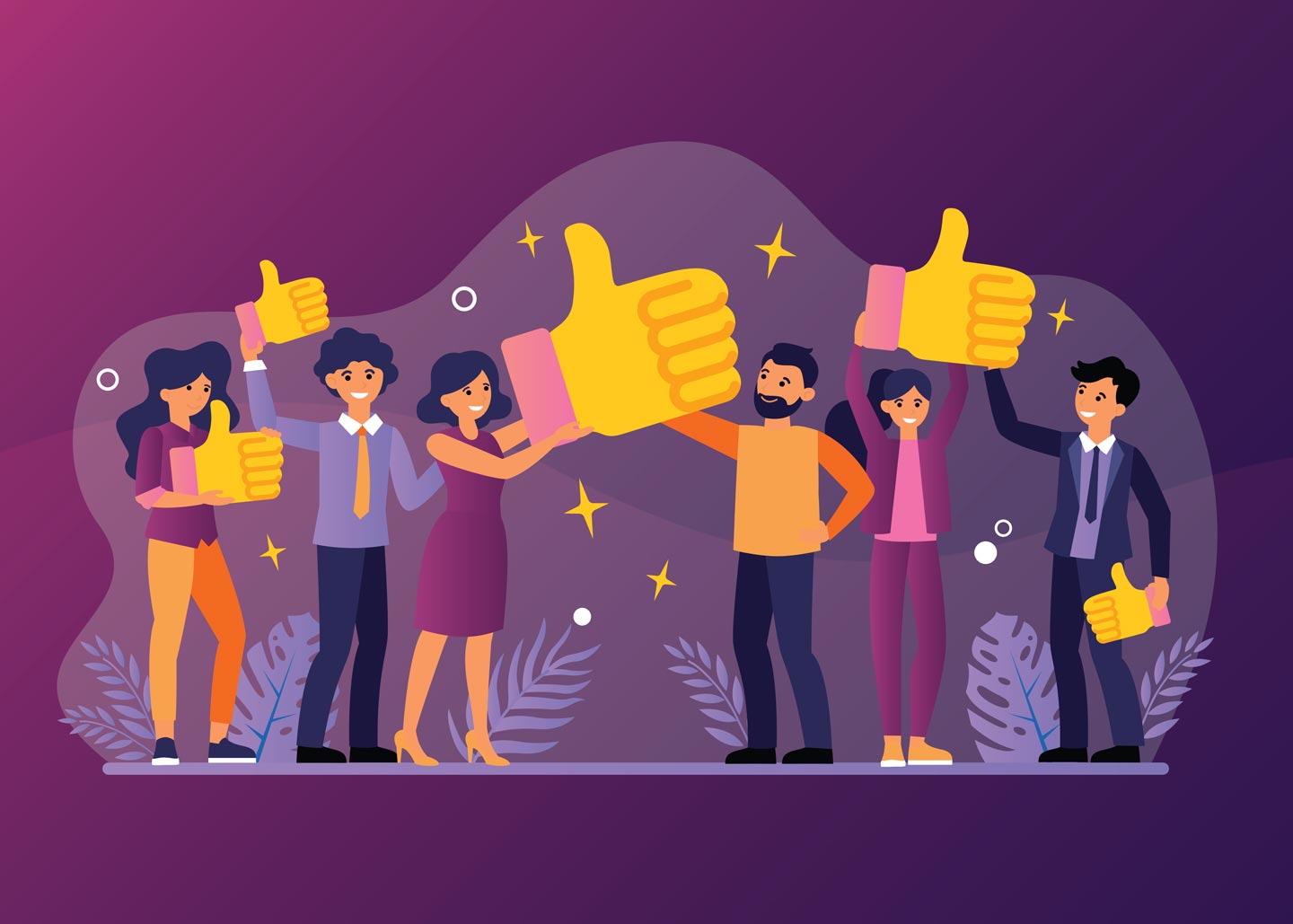 Brands that offer their patrons superior experiences rake in nearly six times more revenue than their competition. A customer-centric company puts the customer, instead of the product, at the center of its business strategy. Nearly every company says it wants to be this way, but what does that mean? How can an enterprise develop a strategy and a culture that drive profits, create repeat customers and generate brand loyalty?
A customer-centric company is an organization that cares deeply about customer satisfaction, but it goes further by aiming for a loyal client base that brings in repeat business and ultimately generates increased profits. A customer-centric company provides each patron with a positive experience both before and after a purchase.
Effectively and consistently delivering this type of experience to gain and build a loyal customer following in today's competitive business environment is a skill that must be learned and developed. Many professionals turn to online higher education programs, so that they can have the flexibility to accomplish this goal while continuing to work full- or part-time to support and grow their companies.
The most successful of these professionals also learn a great deal by studying what other brands have done well to set themselves apart and then adopting similar practices and initiatives in their own businesses. So, let's explore what makes a company customer-focused and how those traits and behaviors can turn an organization into a thriving industry leader.
Elements of a Customer-Centric Business
Many companies confuse customer service/satisfaction with customer centricity, but they represent entirely different things. Service refers to what a company does when a buyer runs into a problem: Helping that buyer solve the problem in a way that promotes goodwill constitutes effective customer service. Satisfaction is a metric that quantifies a consumer's level of happiness with a product, service or experience.
Customer centricity incorporates both satisfaction and service, but it's more than the sum of those two: An organization with a customer-centric mindset places the client or shopper at the hub of everything it does.
When a business wants to become this kind of brand, it needs to rethink its strategy, starting with listening. It must observe the customers, read their emails and thoroughly study the data in the surveys. Then, it has to create a model that applies all that information to building services and product capabilities to support those buyers' perceived needs. These processes often present a great challenge to companies, so many professionals find substantial value in online higher education programs in business and business administration, which teach them advanced skills in marketing, sales, consumer behavior and numerous other areas.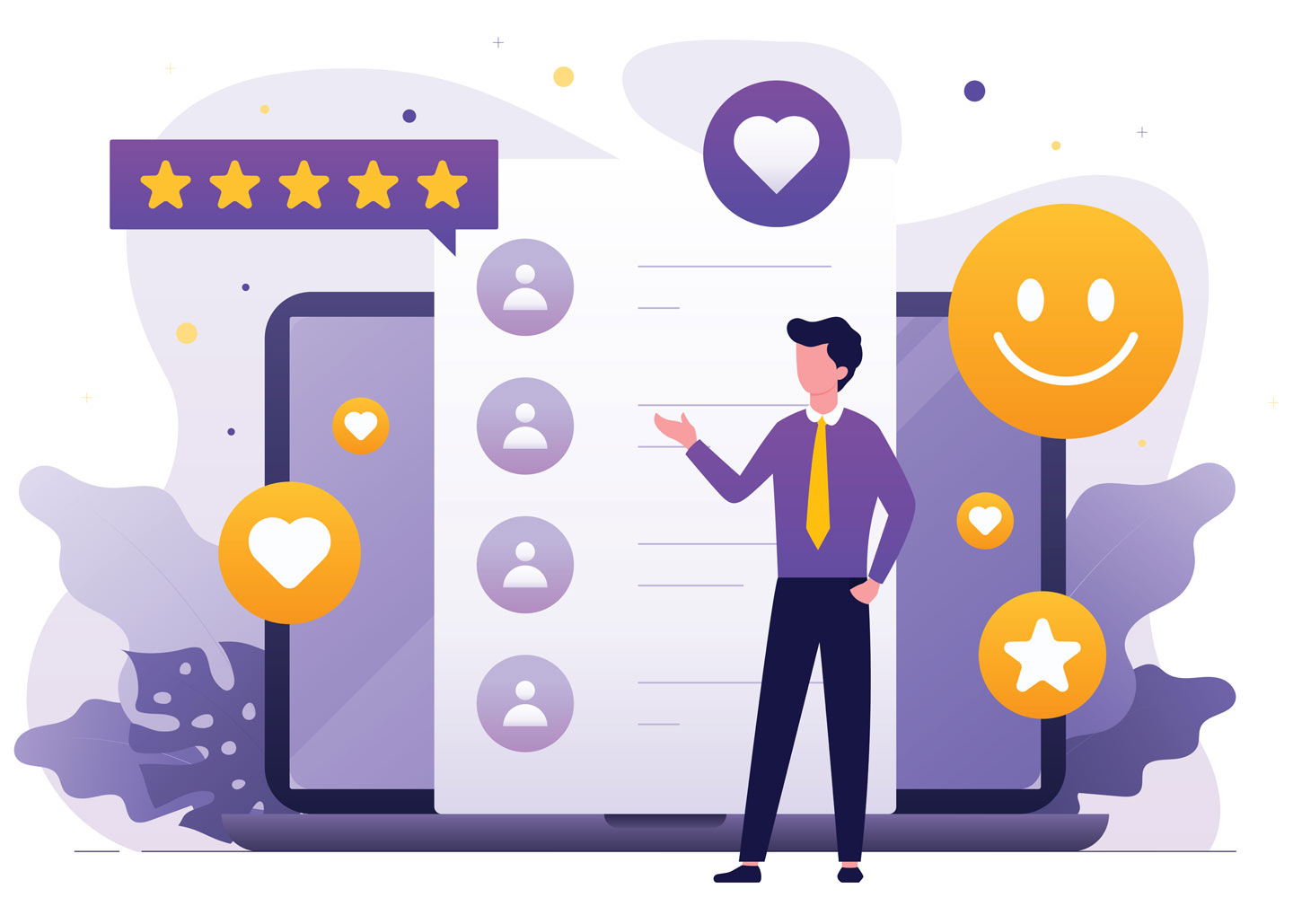 A customer-centric strategy begins with client-focused leaders who can design a full experience for their buyers. They must fashion organizational structures and staff them with people who can deliver the services and capabilities their patrons expect.
Once the structure and staff are in place, customer focus trickles down to frontline employees who manage day-to-day, face-to-face interactions with shoppers. Then, it's time to bring on the technology and metrics needed to evaluate performance against buyer expectations. The production and achievements of those frontline staff get measured against metrics that directly relate to customer centricity, and finally, that feedback is used to improve overall corporate performance.
Seven Things Customer-Centric Companies Do
1. Listen to customer feedback and act on it.
Perhaps America's most recognized brand, McDonald's continually reinvigorates itself by listening to and applying purchaser feedback. That's how the business came up with fresh ideas such as its self-ordering kiosks and table service.
Tech giant Apple regularly employs NPS surveys to find detractors and call them, so they can learn what problems or other sources of dissatisfaction the patrons encountered and improve their experience. This strategy yielded a revenue increase of over $25 million in one year, and has resulted in some of those critical shoppers spending more on Apple purchases than the company's promoters.
A grocery store that lives and breathes the customer-centric culture, Trader Joe's customizes its inventory based on shopper feedback gleaned from in-person conversations. This move has allowed the brand to generate $23.4K in sales per square meter — more than double the industry average.
2. Create a beloved loyalty program.
Effective customer loyalty programs deliver rewards that recipients want along with a connection to a like-minded community.
Hilton's rewards program, called Hilton Honors, for example, allows members to pool points for complimentary stays, free breakfasts and upgrades based on availability. Jewelry and fashion brand Michael Kors offers a tiered program with generous free perks, such as surprise gifts, exclusive events, special services and shipping. The gifts include trending handbags and top-shelf accessories, setting the company apart from the many retailers that simply provide free samples as rewards.
A lot of businesses prioritize saving money in the short term, so they limit perks; however, brands like Hilton and Michael Kors place a higher value on customer retention and loyalty over the long haul, understanding that this will yield greater revenue and a larger base of repeat shoppers. And they achieve those objectives through these programs, by which they give patrons significantly more for their money. One could argue that the companies themselves ultimately reap the biggest benefits of all, as they are rewarded profusely for their generosity.
3. Personalize the consumer experience.
Increasingly, buyers expect to be known by name and need. Stitch Fix has taken on this challenge in remarkable ways: Subscribers get a personal stylist who selects a box of clothes uniquely tailored for them based on their sizes, style preferences and upcoming events.
Such a meticulously customized approach to the marketing and delivery of products and services to individual shoppers is one of the hallmarks of successful brands, especially in highly competitive industries such as fashion.
4. Institute a generous return policy.
Another important component of the shopper or client experience within a customer-centric strategy is providing support after the purchase, up to and including taking the item back. Costco, a leader in great customer-focused policy, will accept nearly any returned item no matter how long ago it was purchased. Electronics are the one exception, and even in that department, Costco gives buyers 90 days to return products.
Nordstrom is similarly magnanimous, handling returns on a case-by-case basis with no concrete window of time or restrictions for certain items. Shoppers don't even need to produce a receipt or other record of sale, as the company will issue a refund to them in the form of a gift card if they simply show identification. For Nordstrom, Costco and like-minded brands, it's all about making their patrons happy, and they've seen that they can accomplish that and increase the number of repeat purchasers by eschewing the more rigid return policies common in conventional business practice.
5. Engage customers with technology.
Direct-to-consumer brands such as Dollar Shave Club, Harry's and Warby Parker use social media sites like Facebook and YouTube to disseminate fun, valuable information to prospective buyers, and they utilize Amazon to deliver their products. Professionals at all levels of the business hierarchy, from CEOs to customer service associates, apply the technological business expertise gained from their college programs to engage with and serve clients and shoppers in lucrative ways like these.
6. Create intuitive products.
For developers, "intuitive" may feel like an overused buzzword. But for users, getting a product that responds to your intuition is ideal. Workplace communication company Slack, for example, delivered such a natural yet powerful product that FastCompany designated it one of the "most innovative companies." Everything about the Slack tool is simple and responsive. It all makes sense, even if you've never used it before, as it is the result of expert product research, development and management.
7. Inspire and delight customers.
Companies with a customer-centric mindset never forget that their patrons are human beings, and people love to be inspired and delighted.
Zappos famously wows its shoppers with unrivaled service and a creative flair. The shoe company will accept an order as late as midnight and deliver it to the purchaser's doorstep in advance of breakfast the following morning. Its customer service team is trained to listen for opportunities to connect in meaningful ways and respond accordingly.
Master Card transitioned from its "Priceless" campaign to a new one called "Priceless Surprises," in which it engaged with customers through social media by astonishing them with rewards, including free concerts, getaways and meet-and-greets. Additionally, the company later permitted patrons to share these rewards with friends and family. The change was so well received that it influenced many clients to become brand evangelists for Master Card.
Your Future in Business
As culture evolves and buyer expectations intensify, expect to see personalization, emotional loyalty and customer centricity dominate the conversation about business. In many different markets, sales is an extremely competitive game, and those companies that make their operations revolve around their patrons and tailor products, services and experiences to the needs and desires of those consumers will continue to thrive.
Fortunately, creating, running and growing a customer-centric company, while also staying on top of emerging trends in business, are not innate skills that people either naturally have or lack — they can be acquired. And the easiest and most efficient path to that goal is learning from professional experts in a higher education program. If you're interested, consider earning your bachelor's or master's degree online with Eastern Oregon University.
Already have a bachelor's degree? Expand or strengthen your skill set with a master's degree.
Master of Business Administration: Obtain sophisticated knowledge and strategies for career advancement. Core classes teach high-level techniques in management, marketing, global business and other subjects. Electives comprise business and the environment, emotional intelligence, disaster recovery and more.
Further your career in a flexible online format designed with the working student in mind. Learn from qualified instructors who possess real-world experience and give you the same dedicated, specialized attention as on-campus students. Our program features a warm, welcoming and supportive community that fosters personal and professional growth.
To find out more, fill out the form located here or call 855-805-5399.
Recommended Articles
View All