B.S./B.A. in Anthropology and Sociology – Sociology/Social Welfare
Make a Difference Through Civic Engagement
Flexible Career Opportunities
Duration

4 years

Cost per Credit

$286.40

Credit Hours

180
Program Benefits
Career-Ready Expertise for the Social Welfare Field
Apply Scholarly Methods to Address Real-World Problems
Gain Valuable Critical Thinking and Research Skills
*Price reflects tuition for Oregon residents. Non-resident tuition is $329.60/credit hour. Speak to an enrollment counselor for more information.
Try our new Admissions Estimator tool to better understand your chances for admission. You probably meet more requirements than you think!
Admissions Estimator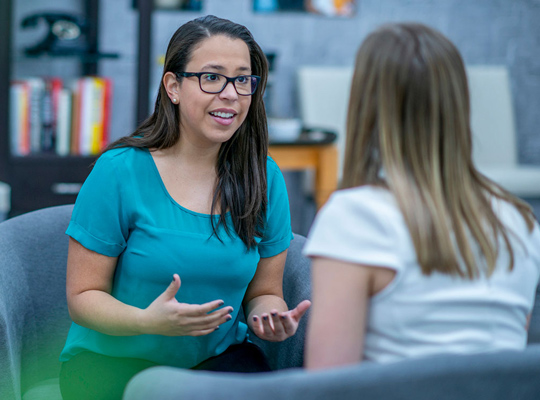 Skills for the Real World
The social welfare concentration merges sociology essentials with key social welfare concepts to deliver the advanced knowledge and skills demanded by today's employers. Through a curriculum that examines current societal challenges and issues faced by diverse communities, the program establishes a deep understanding of the human condition and prepares you for success in the sociology career you want.
As a student of the social welfare concentration, you'll learn from a faculty of expert educators who are committed to providing personalized attention to each student. You'll also receive the opportunity to participate in professional research programs alongside faculty members to ensure you graduate with the experience and expertise necessary to achieve your goals.
Career Outlook: Play a Role in Societal Change
The social welfare concentration will help you make a career out of your passion for supporting others. After completing your degree, you'll be qualified for a variety of careers that make a difference in society, including positions in law enforcement, non-profit work and human services. You'll also be prepared for graduate programs in social work.
According to the Bureau of Labor Statistics, sociologists earned a median annual salary of $83,420 in 2019, and the field is expected to grow at a steady pace of four percent through 2029.1 By earning your degree with the social welfare concentration with EOU, you'll develop the skills it takes to make a difference in the field.
Sociologist
$86,110/YEAR
Sociologists conduct and analyze research on the human condition. Their findings may be published, or used directly to influence politicians and educators when making decisions that will impact society. 1
Community Service Manager
$69,600/YEAR
Community and social service managers improve the lives of individuals in their communities by managing public service and outreach programs. They ensure community service workers have the resources necessary to do their jobs effectively.2
Additional roles for graduates of the social welfare concentration:
Mental health counselor
Correctional treatment specialist
Curriculum: Courses Designed for Your Impact
The social welfare concentration utilizes a curriculum designed to prepare you to make a difference in your community. The courses required for this concentration ensure you graduate equipped for the career you want by exploring the foundations of sociology, social research, challenges in society and more.
Course Spotlight: SOC 205 Social Problems
The focus is on providing a sociological and critical thinking framework, allowing students to broaden their understanding of social problems, their causes and consequences, public perceptions and possible approaches to their resolution. Prerequisite: None, but college level reading and writing ability is expected.
Course Spotlight: SOC 454 Social Theory
Origin and growth of ideas leading to the development of sociology as a discipline. Study of the principal frames of reference in contemporary sociological theory. Prerequisites: A minimum of 15 hours of sociology is recommended; SOC 204 and 205. Student must have at least junior standing to register for this course.
Available Anthropology and Sociology Concentrations
EOU's Anthropology and Sociology program offers two optional specialized tracks. Explore them below.
B.S./B.A. in Anthropology and Sociology: Anthropology
Discover a program that delivers advanced critical thinking skills while exploring archaeology and the cultural, physical and biological aspects of anthropology.
Frequently Asked Questions
If you have a question we don't cover here, request more information or call 877-791-7181.
Yes, this degree can be completed 100 percent online because there are no on-campus requirements.

Yes. The Eastern Oregon Social Science Journal (EOSJ) presents achievements and research from undergraduates.
After securing your online bachelor's in anthropology and sociology, you can work in many positions, such as an anthropologist, sociologist, community health specialist, government employee, archaeologist, law enforcement officer or forestry officer. You might also work in higher education or with nonprofits.
Yes. The minor requires 30 credit hours in the degree program, with 10 credit hours from each concentration. You must complete 20 upper-division credit hours with a minimum of 10 credit hours from EOU.
Our diverse faculty have many areas of expertise and are made up of a mix of full-time and part-time professors.
Our most recent virtual open house was held on February 10, 2021. Feel free to watch the most recent virtual open house, and stay tuned for the next live event.
Visit our FAQ page