B.S./B.A. in Anthropology and Sociology – Anthropology
Impact the Future Through Knowledge of the Past
Flexible Career Opportunities
Duration

4 years

Cost per Credit

$286.40

Credit Hours

180
Program Benefits
Career-Ready Expertise for Anthropology Positions
Apply Scholarly Methods to Address Real-World Problems
Gain Critical Thinking and Research Skills
*Price reflects tuition for Oregon residents. Non-resident tuition is $329.60/credit hour. Speak to an enrollment counselor for more information.
Try our new Admissions Estimator tool to better understand your chances for admission. You probably meet more requirements than you think!
Admissions Estimator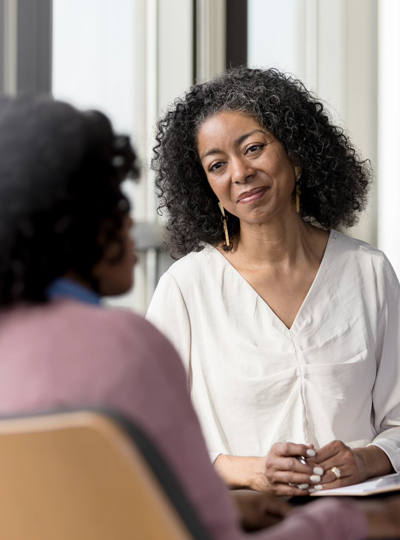 A Solid Foundation for the Career You Want
The online anthropology concentration will equip you with the expertise necessary to make an impact as a professional, plus the competitive edge to go further in your career. Through a four-field approach, the program emphasizes archaeology and the cultural, physical and biological aspects of anthropology to establish the firm academic background you need to pursue graduate education or career advancement after graduation.
The online anthropology concentration is taught by a faculty of seasoned educators with anthropology and archaeology experience. They will provide you with expert instruction and personalized attention as you explore the human condition and participate in professional research programs.
Career Outlook: Make a Memorable Contribution to Society
The online anthropology concentration prepares you for diverse careers that will allow you to shape the future through research and education, including the role of an anthropologist. The Bureau of Labor Statistics reports that the field of anthropology is growing at a steady pace of five percent, and hundreds of new positions for anthropologists will be available by 2029.1
Anthropologist
$66,130/YEAR
Anthropologists research the human condition and historic civilizations to understand ourselves and our past better. These professionals publish and may teach about their discoveries.1
Historian
$63,100/YEAR
Historians research the past and examine historical artifacts to develop educational materials. Their work is often published and used in postsecondary classrooms.2
Additional roles for graduates of the anthropology concentration:
Museum curator
Archivist
Postsecondary teacher
Sociologist
Curriculum: Courses Designed for Your Impact
The online anthropology concentration utilizes a curriculum that establishes a deep understanding of civilization and the human condition. The courses required for this concentration examine essential field topics, including archaeology and aspects of physical anthropology and language and culture throughout history.
Course Spotlight: ANTH 356 Language & Culture
Introduction to anthropological linguistics: cross-cultural approaches to descriptive and comparative linguistics; primate communication and ape language studies; children's acquisition of language; ethnolinguistics; and language and the socio-cultural construction of reality.
Course Spotlight: ANTH 454 Anthropology Hist/Theory
Senior-level seminar examining the development of anthropological ideas and concepts. Includes key theories and individuals in the past, as well as important contemporary themes and issues in cultural anthropology and the other subdisciplines.
Available Anthropology and Sociology Concentrations
EOU's anthropology and sociology program offers two optional specialized tracks. Explore them below.
B.S./B.A. in Anthropology and Sociology: Sociology/Social Welfare
Learn to identify and address current societal challenges through structured civic engagement.
Frequently Asked Questions
If you have a question we don't cover here, request more information or call 877-791-7181.
Yes, this degree can be completed 100 percent online because there are no on-campus requirements.

Yes. The Eastern Oregon Social Science Journal (EOSJ) presents achievements and research from undergraduates.
After securing your online bachelor's in anthropology and sociology, you can work in many positions, such as an anthropologist, sociologist, community health specialist, government employee, archaeologist, law enforcement officer or forestry officer. You might also work in higher education or with nonprofits.
Yes. The minor requires 30 credit hours in the degree program, with 10 credit hours from each concentration. You must complete 20 upper-division credit hours with a minimum of 10 credit hours from EOU.
Our diverse faculty have many areas of expertise and are made up of a mix of full-time and part-time professors.
Our most recent virtual open house was held on February 10, 2021. Feel free to watch the most recent virtual open house, and stay tuned for the next live event.
Visit our FAQ page