Online Bachelor's Degree in Public Relations
Develop Real-World Public Relations Skills and Launch a Successful Career
B.S. or B.A. degree pathways
Learn More Today
Complete the form to learn more about this program.
Duration

2–4 years

Cost per Credit

$286.40

Credit Hours

180
Program Benefits
Asynchronous, 100% online coursework
Full-time and part-time scheduling options
11-week courses
Interdisciplinary, experiential learning opportunities
*Price reflects tuition for Oregon residents. Non-resident tuition is $329.60/credit hour. Speak to an enrollment counselor for more information.
Try our new Admissions Estimator tool to better understand your chances for admission. You probably meet more requirements than you think!
Admissions Estimator
Shape Media and Communications Strategy in Any Organization
With EOU's online bachelor's degree in public relations, you will build in-demand expertise in social media management, market research and data analysis to gain a competitive edge in the job market. This flexible program combines 100% online coursework with in-person field experiences and project-based learning, preparing you to create social media campaigns and public-facing messaging with clarity and authenticity.
You will gain a deep understanding of the essential role public relations plays in our democratic society and digitally-driven world. When you graduate, you will be ready to use media platforms to share information with a wide range of consumers and audiences.
Throughout your studies, you will build a portfolio to showcase your expertise to future employers. The program culminates in practicum and capstone courses that give you the opportunity to work with public relations agencies and organizations in your community, apply your skills in real-world settings and prepare for the workplace.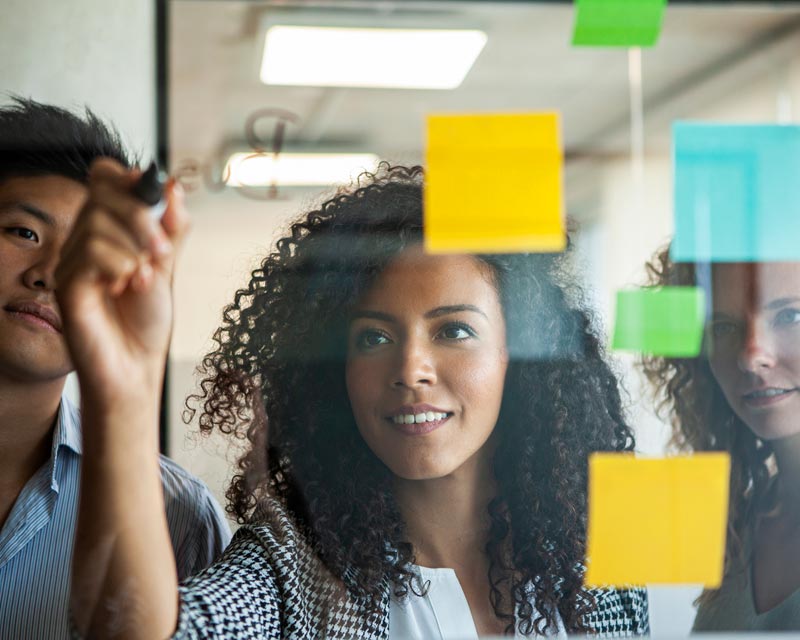 Excel as a Public Relations Leader
Earning an online public relations degree will set you up for long-term success in a growing and rewarding field. According to the U.S. Bureau of Labor Statistics, employment in media and communication occupations is projected to increase 14 percent from 2020 to 2030, with about 151,500 new jobs added to the market during the same time period.1
The skills you gain in this program will help you stand out to employers as an experienced and ethical PR professional. When you graduate, you can sit for the Certified Public Relations exam and pursue roles like public relations specialist, market research analyst, social media manager and marketing manager.
Explore Careers
Interdisciplinary Skills for Professional Success
The online Bachelor's in Public Relations provides a broad-based education that combines topics from psychology, sociology, statistics, communication studies, the humanities, business and public administration. Because our program is offered through the College of Arts, Humanities and Social Sciences, you will develop professional PR competencies within a context that considers the human condition, ethical messaging and advocacy.
EOU's public relations curriculum is grounded in experiential learning and practical skill sets. Throughout the program, you will study current campaigns, case studies, academic essays and more to gain a comprehensive understanding of the modern PR field and build your portfolio. We have also partnered with cutting-edge publishers to design course assignments that simulate real situations for crisis management.
View Complete Curriculum
Achieve Your Goals with EOU's B.S./B.A. in Public Relations
135 transfer credits accepted
No work experience required
To apply for admission to the online Bachelor's in Public Relations degree program, you will need:
View the Application Process
*Test scores are only needed for students transferring fewer than 30 credit hours, fewer than three years after high school graduation.
Earn Your Online Public Relations Degree at a Competitive Price
EOU offers affordable online education options through financial aid, scholarships and benefits for U.S. military service members and veterans. Our programs are among the lowest priced in the state of Oregon. For more information, contact our admissions team.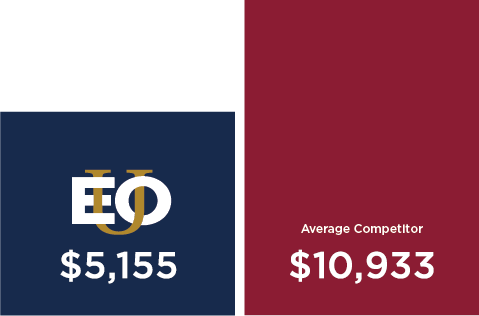 Per Term: Based on 18 credits. Costs for average competitors are estimations of state schools found on public university websites.
*Price reflects tuition for Oregon residents. Non-resident tuition is $320/credit hour. Speak to an enrollment counselor for more information.
Learn More
What You'll Learn
The skills you gain in EOU's online public relations degree will prepare you to communicate clearly and effectively to diverse audiences and stakeholders across multiple platforms. Our focus on ethical advocacy means you will have the expertise and cultural sensitivity required to manage narratives and frame issues for the common good in our interconnected world.
Program Outcomes
Excellent writing, message development and media production skills
Expertise in social media development and management
Competencies in research and data analysis
Strong ethical awareness
What It's Like to Study Online
Earning your degree online from Eastern Oregon University is a great opportunity because there are no on-campus requirements. You will have access to the same professors, content and opportunities as on-campus students while learning online in a creative digital format. Our professors work on campus and are experts trained to deliver innovative, engaging online education.
Explore the Online Experience
Frequently Asked Questions
Explore answers to common questions about the online Bachelor's in Public Relations online program. For information not covered here, you can visit our FAQ page.
Visit our FAQ page